Why do companies need a sustainable corporate strategy?
There are many reasons for this. In addition to the classic arguments of risk minimization, innovation and sustainability, other aspects such as attractiveness as an employer are increasingly important, because the meaningfulness of one's work is becoming increasingly important for attracting top employees.
In addition, clearly defined goals can increase the efficiency and functionality of the company, because without a clear goal it is difficult to find the right path.
Take your entrepreneurial future into your own hands and shape your own path towards greater sustainability and corporate resilience. This clarity gives you a real right to exist.
It is important for good strategy work to involve all important stakeholders. In addition, the strategy development must be reflected again and again directly and through application.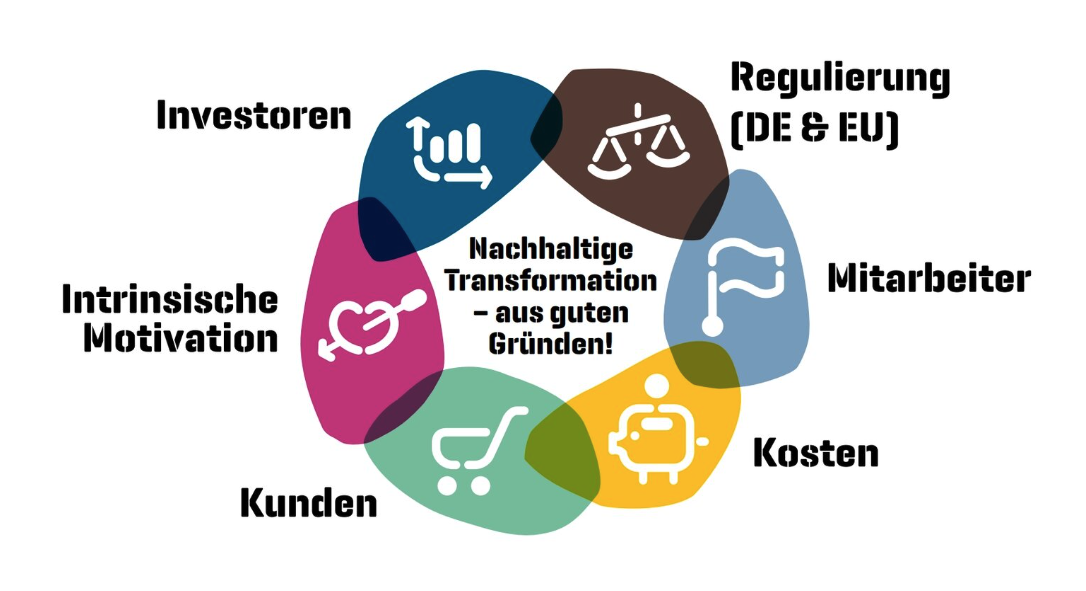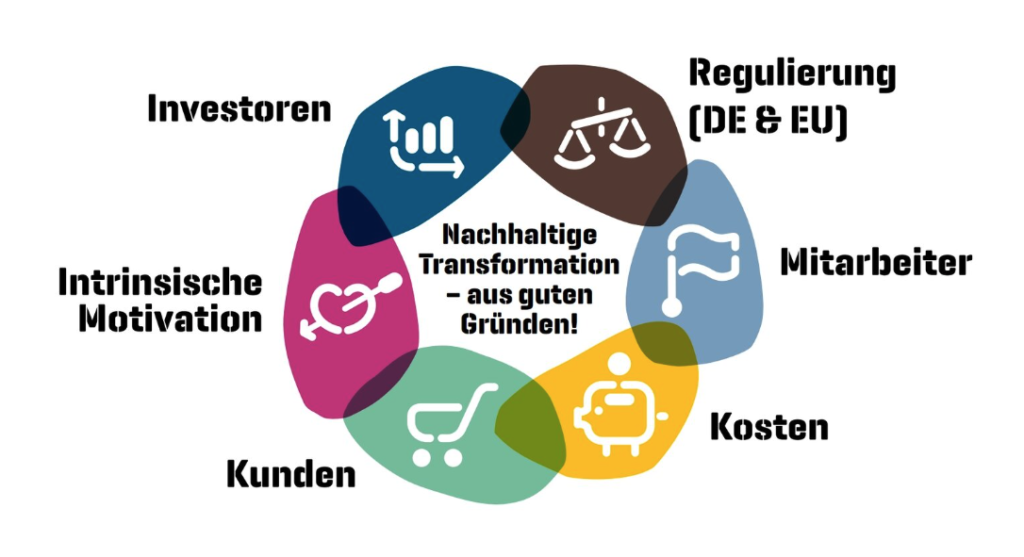 ​​Regulations, expectations of customers, investors, employees or your own children – there are many reasons to take a close look at sustainability aspects. Of course: putting your company on a sustainable course for the future is not a sprint, but a marathon. But you can work out a top training plan for this marathon with us in one of our sprints.
Which global future drivers influence your business model?
What are the main opportunities and challenges arising from this?
How do you develop a sustainable business strategy?
What is your sustainability program in concrete fields of action and measures?
How do you manage the implementation?
"Our world needs pioneering companies."
Culture Sprint
Culture for Future – Your Sprint for Sustainable Culture Change
We show you how to successfully build a strong organizational culture and create structures that generate sustainable growth for the greatest possible strategic impact and long-term competitive advantage.
To the offer
Communication Strategy
Communication for Future – Your Path to Sustainability Communication
With lots of creativity and a clear focus on all of the impressive work you have already done, we communicate your sustainability strategy and successes. No greenwashing, guaranteed.
To the offer
Strategy Sprint
Strategy for Future – The Strategy Sprint for Sustainability
Our digitally supported sustainability analysis is the first important step in your journey of sustainable transformation. At the heart of the strategy sprint is the N-Kompass.
To the offer