We want and must use our resources appropriately
In a circular economy, it is recognized that all resources used in a manufacturing or utilization process are valuable. And that the value of products and materials must be preserved for as long as possible, since natural raw materials are scarce. So waste and resource consumption must be minimized: when a product has reached the end of its life, the product, its components or its base materials should be reused or reused. This way we only need a fraction of the resources and energy for (re)manufacturing products.
First of all, the circular economy relates primarily to physical resources. But it also has a social focus and sees itself as an integrative economic system that integrates values such as equality, justice and sustainability in a holistic manner.
The goal of the circular economy
The aim of the circular economy is to decouple resource consumption and economic success. This is done, among other things, by redesigning products and processes and, above all, by redesigning value creation. So people's needs will be met without reaching the ecological and social limits of the planet and without causing harm in the form of emissions, pollution, waste or exploitation.
The different models of the circular economy
The circular economy wants to steer resources and material flows in such a way that they remain in the economy or in use for as long as possible:
circular design and production models
Models for long-term and circular use
Circular recycling models
Models to enable circular economy solutions in other organizations
The models are aimed at manufacturing companies as well as trade and services, with digitization playing a central role.
Culture Sprint
Culture for Future – Your Sprint for Sustainable Culture Change
We show you how to successfully build a strong organizational culture and create structures that generate sustainable growth for the greatest possible strategic impact and long-term competitive advantage.
To the offer
Communication Strategy
Communication for Future – Your Path to Sustainability Communication
With lots of creativity and a clear focus on all of the impressive work you have already done, we communicate your sustainability strategy and successes. No greenwashing, guaranteed.
To the offer
Strategy Sprint
Strategy for Future – The Strategy Sprint for Sustainability
Our digitally supported sustainability analysis is the first important step in your journey of sustainable transformation. At the heart of the strategy sprint is the N-Kompass.
To the offer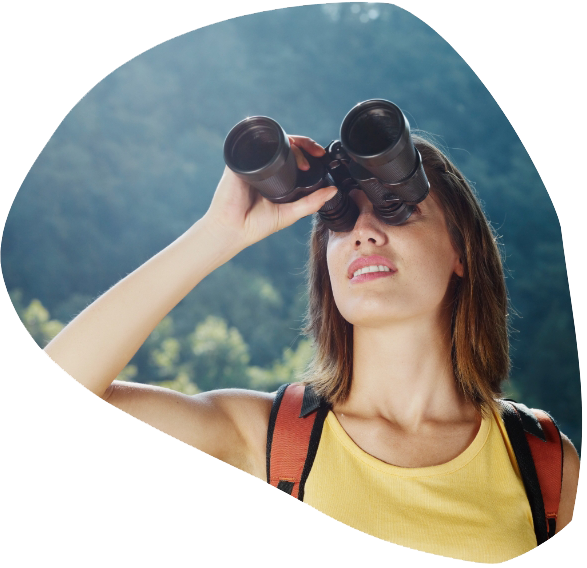 YOU WANT WITH OURS
SPRINT FORMATS THE STEP-UP
DARE FOR A SUSTAINABLE FUTURE
OR DO YOU HAVE QUESTIONS? WRITE US!