Inspiring communication for today's sustainability stories
Communication is a big part of our life – we are constantly communicating or are recipients of communication. Of course, successful communication is also crucial for the success of our sustainability efforts. It can be the key to successfully engaging employees, stakeholders and customers. However, it can also be a measure of how successful the targeted sustainability strategy is, i.e. how many people can be reached with it.
It is becoming increasingly difficult to communicate effectively as the communication landscape is constantly changing. It has long since ceased to be one-dimensional and static, but diverse and fluid. One of the biggest challenges is standing out from the flood of information and actually reaching the desired interest groups with your own communication.
There are a variety of modern forms of communication such as podcasts, vlogs, and newsletters. The possible communication channels have expanded from traditional to social media and messenger service providers, which also enables the addressees not only to be pure recipients of the communication, but also to become active participants.
It is becoming increasingly important to clearly define who the target groups actually are and what the communication is intended to achieve. An inspiring storytelling is no longer a 'nice-to-have' but a 'must' to present and celebrate sustainability strategies and successes.
It's not just about sending your own message, but also involving stakeholders, listening to them and seeing this as an opportunity for inspiration and innovation.
Culture Sprint
Culture for Future – Your Sprint for Sustainable Culture Change
We show you how to successfully build a strong organizational culture and create structures that generate sustainable growth for the greatest possible strategic impact and long-term competitive advantage.
To the offer
Communication Strategy
Communication for Future – Your Path to Sustainability Communication
With lots of creativity and a clear focus on all of the impressive work you have already done, we communicate your sustainability strategy and successes. No greenwashing, guaranteed.
To the offer
Strategy Sprint
Strategy for Future – The Strategy Sprint for Sustainability
Our digitally supported sustainability analysis is the first important step in your journey of sustainable transformation. At the heart of the strategy sprint is the N-Kompass.
To the offer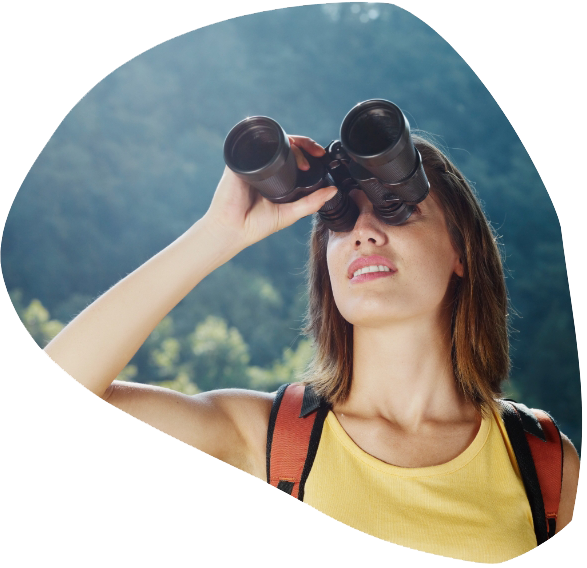 YOU WANT WITH OURS
SPRINT FORMATS THE STEP-UP
DARE FOR A SUSTAINABLE FUTURE
OR DO YOU HAVE QUESTIONS? WRITE US!