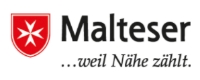 WHY
Sustainability in the social sector
The social sector holds society together and does amazing things for millions of people: whether in care, in kindergartens, working with refugees, on emergency missions abroad or in disaster relief. The aid organization Malteser International is a leading player in the social sector. They are already very sustainably oriented through their social work and with their long history, stretching back nearly 1000 years. However, the environmental dimension and a broader understanding of what sustainability means in the social sector and for Malteser has been missing until now.
HOW
Collaborative process
In a workshop-based process using the N-Kompass method and lasting a few weeks, a management team from the Malteser network and sustainable natives developed a common understanding of what sustainability means in a comprehensive sense – economically, ecologically and socially – for Malteser International, which areas of action and measures are essential for the organization, where they are already well developed and which measures are ready to be tackled again, with fresh energy.
What
Comprehensive strategy
The result was the first comprehensive sustainability strategy for the Malteser Association and possibly also one of the first in the social sector in Germany. A strategy with essential areas of action, goals and concrete projects, planned over a period of three years. Climate impact, an ecological area of action, holds an important place in the strategy, with the organization setting themselves the goal of climate neutrality.
N-compass Method
The big question was whether and how it would be possible to develop one sustainability strategy that could applied across all of the Malteser Association's diferent types of operations – from hospitals and care facilities to emergency and foreign aid missions. This was achieved thanks to the holistic N-Kompass method, which could be applied as a structure across all areas, and a co-creative workshop methodology in which all team members could contribute their ideas and assessments – with the support of Andrea Meier and Matthias Kannegießer.
Impact
We managed to create a common understanding of sustainability within the Malteser network, which Malteser International is now able to use to implement a sustainability program together with a "help-to-help yourself" approach. We are particularly happy that Malteser International has already managed to achieve climate neutrality starting in 2022 and in the summer became the 1000th supporter of the Alliance for Development and Climate.